Welcome to the "Feet of Grace Foundation" Beneficiaries' Appreciation Page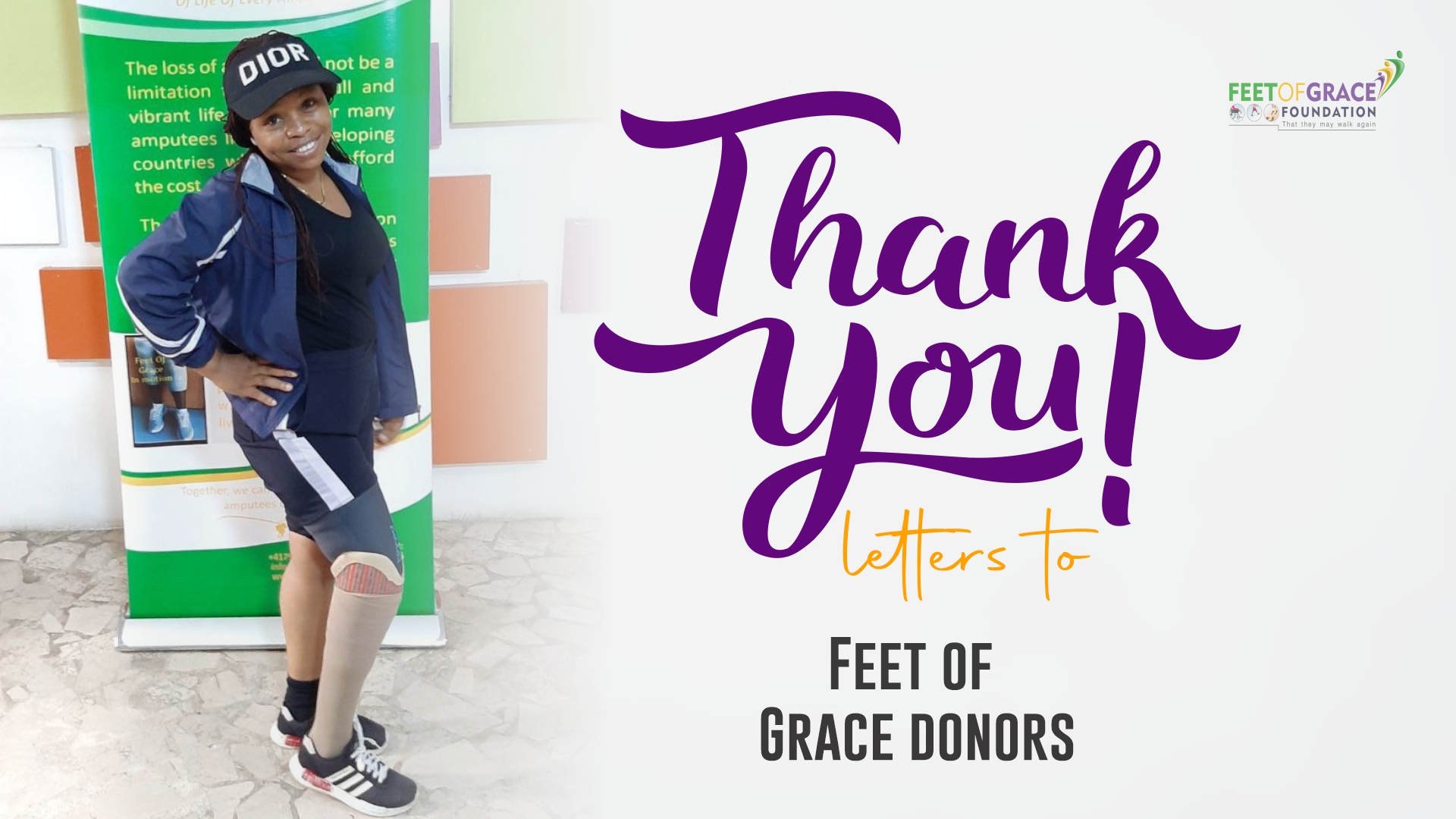 At Feet of Grace Foundation, we believe that kindness knows no bounds, and the act of giving has the power to transform lives. Here, we extend our heartfelt gratitude to the generous individuals and organizations whose unwavering support has illuminated our path.
This page is dedicated to the voices that seldom echo but are a testament to the profound impact of your contributions. Our beneficiaries, the heart and soul of our mission, come forward to share their stories, their dreams, and the tangible difference your generosity has made.
Step into a world where hope is real, dreams are realized, and lives are touched by the compassion of those who believe in a brighter future. Join us in celebrating the journey of giving and receiving, as we unite to create a more compassionate and connected world through the Feet of Grace Foundation.
More can be seen here