Donations that get them back on their feet.
We exist to create opportunities for those compelled to sit down in a stand-up world, to stand and walk again.
Our Causes
You can help lots of people
by donating little​
The Feet of Grace Foundation is dedicated to changing the lives of amputees in Nigeria.
How Can you Help?
JOIN ME TO MAKE THE PAIN OF LOSING MY BOTH LEGS COUNT AS A GAIN FOR AMPUTEES IN NIGERIA
I can't do it all by myself I can only do this with your help.
Birthday Fundraiser
You can convert the gifts from your birthday to funds to help amputees'
Donate
Commit a portion of your income to
the course. Every token counts
Become a Volunteer
You can help plan awareness walk events in your are
Become a Sponsor
Become the guardian angel to an
amputee today.
Help us now
Limbs today. Health tomorrow.
Hope for generations.
19
yearly WORLDWIDE
fund raise walks
testimonials
Real people.
Real transformation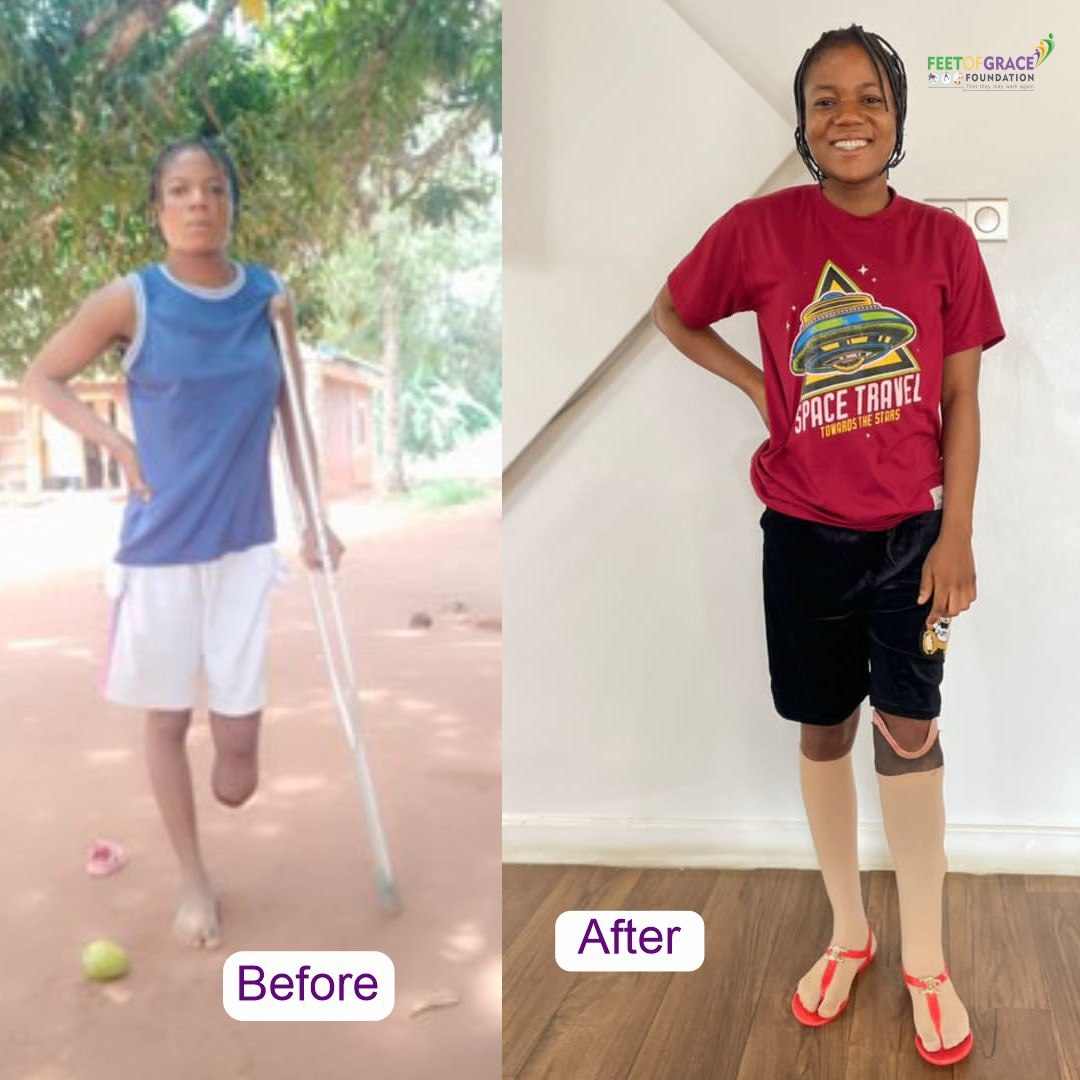 Join Us
Support a Prosthetic limb provision project today
Join me to make the pain of losing my both legs count as a gain for Amputees in Nigeria
Join Us
Step forward, serve
humanity, reach
out & help
Help someone to walk again, help someone smile again…
Provision of Prosthetics Limb
prosthesis plays an important role in rehabilitation. A prosthetic limb can improve mobility and the ability to manage daily activities. And it provides the means to stay independent.
SME funds
Persons with a disability have the chance to generate their own income without the limitations and possible discriminatory decisions of a traditional job. All they need is your donation and support. Your donation ensures that women can have a small business that enables them to contribute to their children's and households' well-being.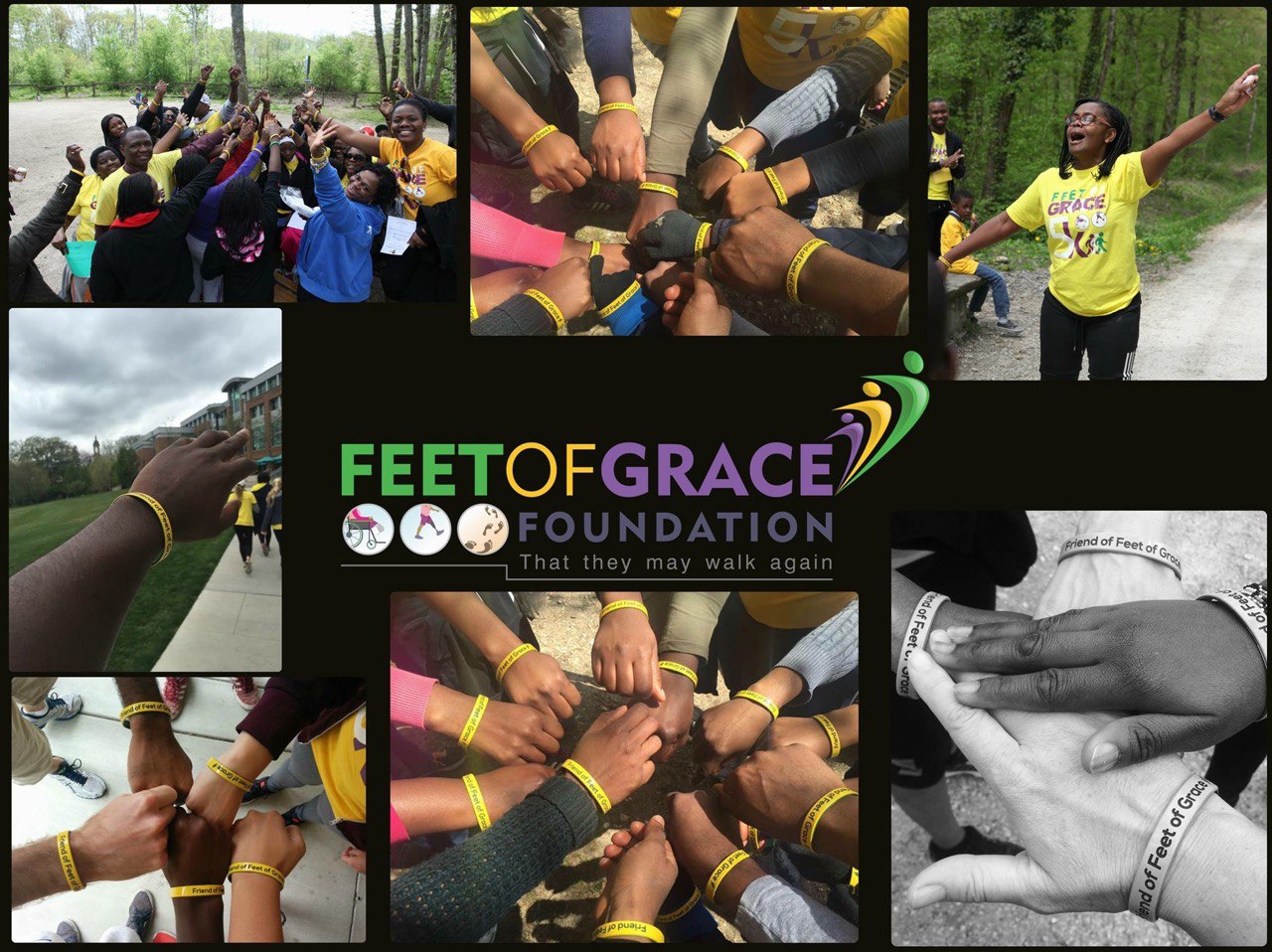 Featured Campaign
Small actions lead
to big change.
Our ever growing amputee support group is providing the safe space necessary to help amputees be free and gain the necessary mental help required to survive in a stand up world.
the world-class prostethic limb project
We do it all for people
humans project
Join Us
Reach out & help in
our latest events
Our volunteers across the globe and the feet of grace team are always running events to create awareness to continue to ensure that we get the necessary funds to meet the needs of amputees.
Thank You Messages for the Donors.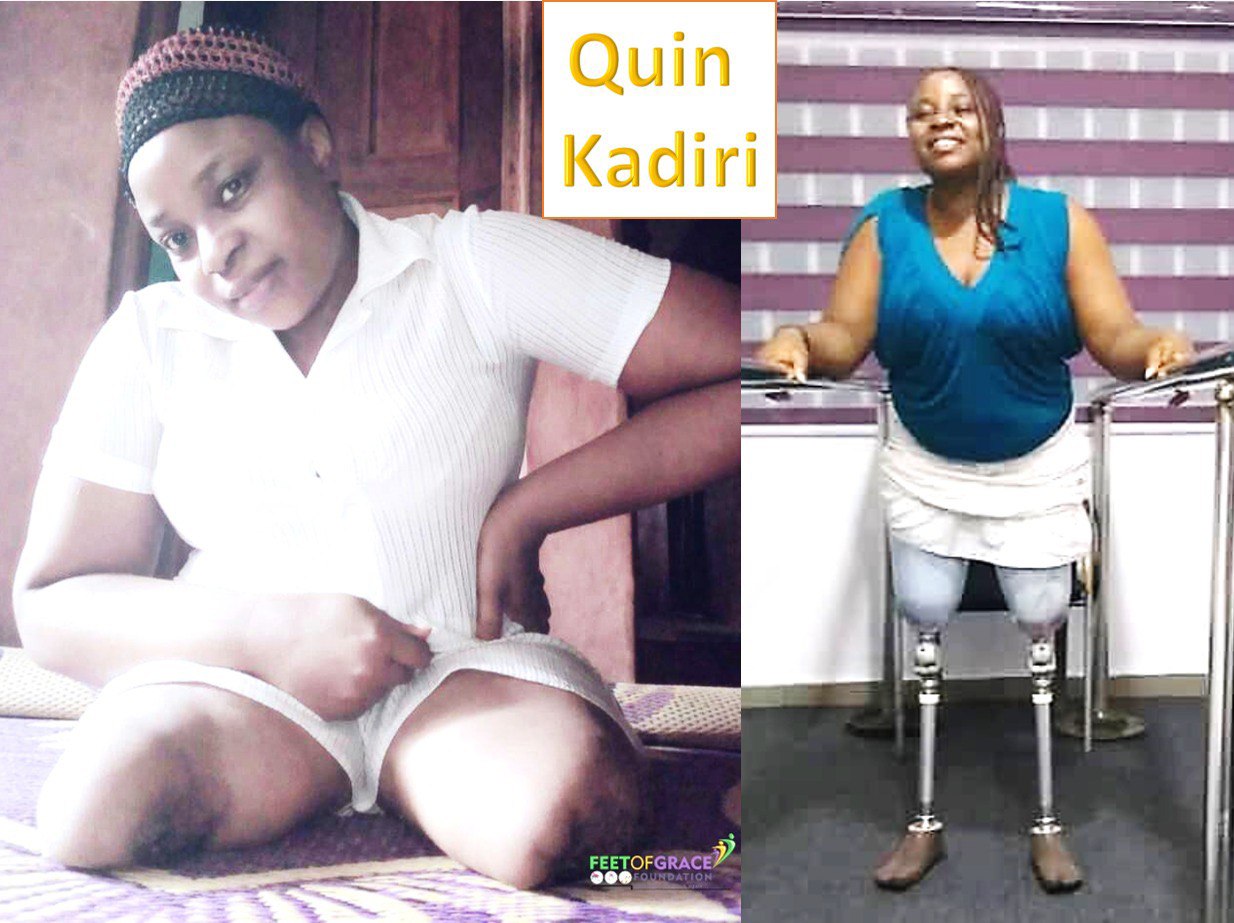 Quin Kadiri's Donation Campaign
Our Mission
SUPPORT A PROSTHETIC LIMB PROVISION TODAY
Join me to make the pain of losing my both legs count as a gain
for Amputees in Nigeria