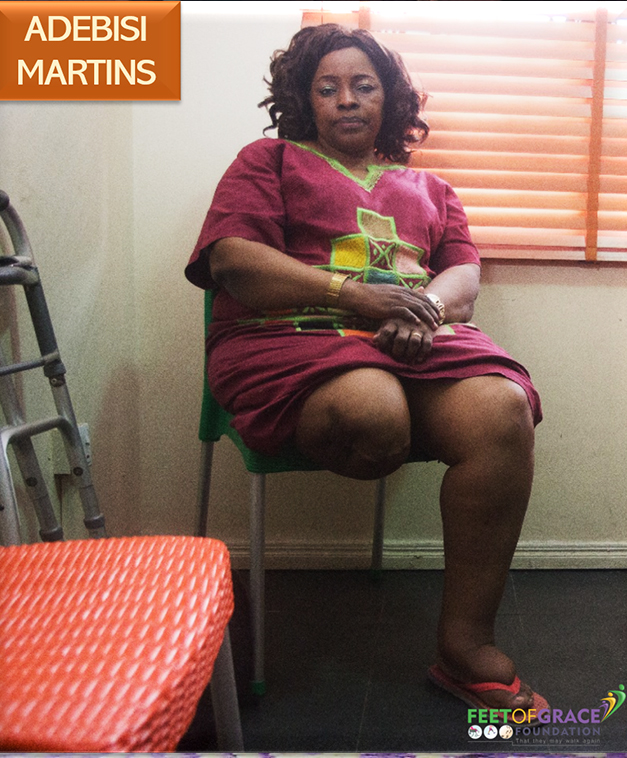 Thanks to people like you, Olayinka Martins Adebisi can get a new limb. We are grateful to those who support this work through generous gifts, both large and small. You can help us bring the message of hope to those going through dark seasons in life and provide tangible help to people living with missing limbs in poor communities in Nigeria.
Financial Accountability:
Efforts are made to ensure that at least 80% of donations are used directly on supplies, services and programs that support the overall mission and goal of the Foundation except otherwise designated by the donor for a specific purpose.
Make your payment directly into our bank account. Please send a mail to info@feetofgracefoundation.org to enable us track and acknowledge the donation.
Our Bank Details
local:
Feet of Grace Foundation – United Bank of Africa UBA
ACCOUNT NUMBER:1019430471
International:
Feet of Grace Foundation – United Bank of Africa UBA
ACCOUNT NUMBER:3002100149
SORT CODE:033190424
BIC:UNAFNGLA