Mr. Soji Tayo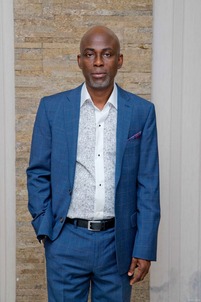 Dr. Adesoji Tayo is a seasoned development manager and community development expert with a wealth of experience. He holds a Ph.D. in Business Information with a focus on Microfinance, as well as a first degree in Economics and master's degrees in Business Administration and Information Science.
For over 14 years, Dr. Tayo worked for the United Nations Children's Fund (UNICEF) in Nigeria, where he implemented community development programs and supported participatory learning methodologies to organize communities and communicate for positive change.
Dr. Tayo is a co-author of two publications, Developing Community Capacity for Participatory Development and Social Development Planning.
As Executive Director of Grooming Centre, Dr. Tayo has provided strong leadership in the strategic positioning and growth of the company since 2009.
He is also a distinguished Accion Center for Financial Inclusion (CFI) Africa Board Fellow and a Chartered Institute of Bankers of Nigeria Microfinance Certified Banker, with full distinction. Dr. Tayo's expertise and experience make him an exceptional community development expert and leader.