Mr. Mark Mordi (SAN)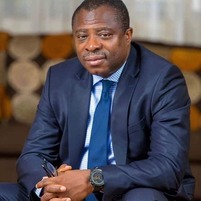 Mr. Mark Mordi is a dedicated Pastor, Author, and Seasoned Litigator, committed to helping individuals live by faith every day. He is the convener of Telios Man Fellowship, a meeting that provides men with tested methods for all-around success supported by the truth of God's word. With enthusiasm, Mark assists men in acquiring kingdom skill sets and principles that enable them to navigate the challenges of the kingdom and an increasingly complex world.
In addition to his pastoral work, Mark is a key member and partner in Aluko & Oyebode's litigation, arbitration, and alternative dispute resolution (ADR) practice group. He leads the team in handling intellectual property enforcement, marine, and aviation cases. Mark is a highly experienced litigator who is renowned for applying his knowledge and abilities to client briefs to achieve the best possible outcomes, according to Chambers Global 2021.
Mark has been praised by his peers for his high level of enthusiasm and dedication to his legal work. He provides anti-counterfeiting assistance and also handles preparation and presentation of processes for opposition proceedings before the Trademark Registry, civil cases such as contract, tort, property, and business disputes, as well as criminal actions.
Mark holds an LLB degree with honors from the University of Benin, and he was admitted to the Nigerian Bar in 1989, making him a barrister and solicitor of the Supreme Court of Nigeria. He is married to Bidemi Mark-Mordi, his best friend, and together, they are blessed with three beautiful children.