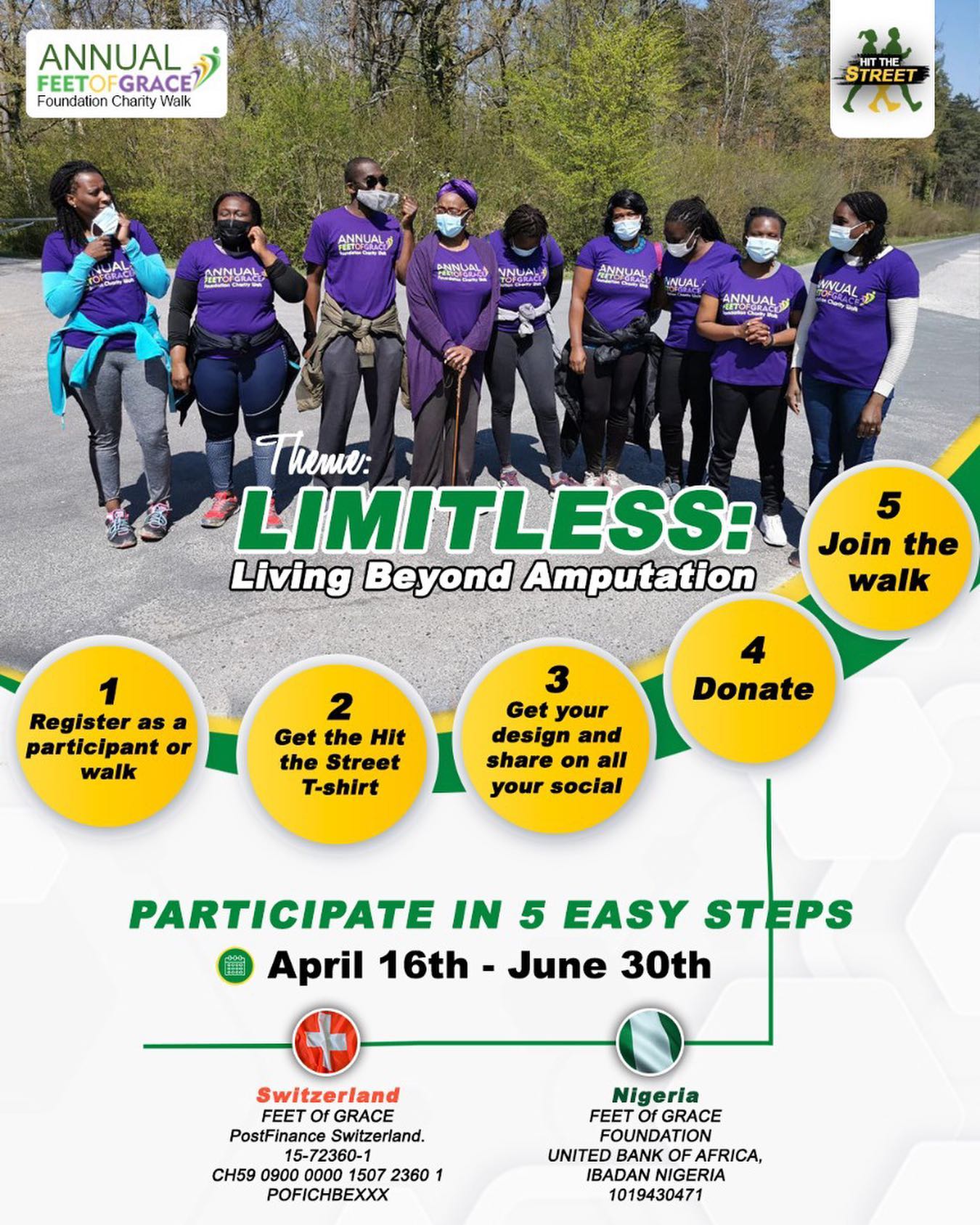 The Annual Charity Walk tagged 'Hit The Street' has taken place in more than 20 cities in Nigeria, the United Kingdom, the United States, France, Switzerland, Uganda, Kenya, Senegal and Ghana since its inception in 2015.
We kicked off 2022 Hit The Street on Saturday, April 16 in Geneva – Switzerland, Lagos – Nigeria and other locations across the world!
WE NEED YOU to join us so more amputees truly know that they are #Limitless
We need you to support us to raise the funds we need to provide prosthetic limbs for them.
We need you to raise awareness about the plight of amputees who dream of the day they will walk again.
The Charity Walk and fundraising drive kick-off on Saturday, April 16th, 2022.
Please join us to make a difference for amputees by creating awareness.



Where do you come in?
Get T-shirts; The colour of the T-shirts is GREEN: NGN5,000,15 Pounds, 20 Swiss Francs ($20) each.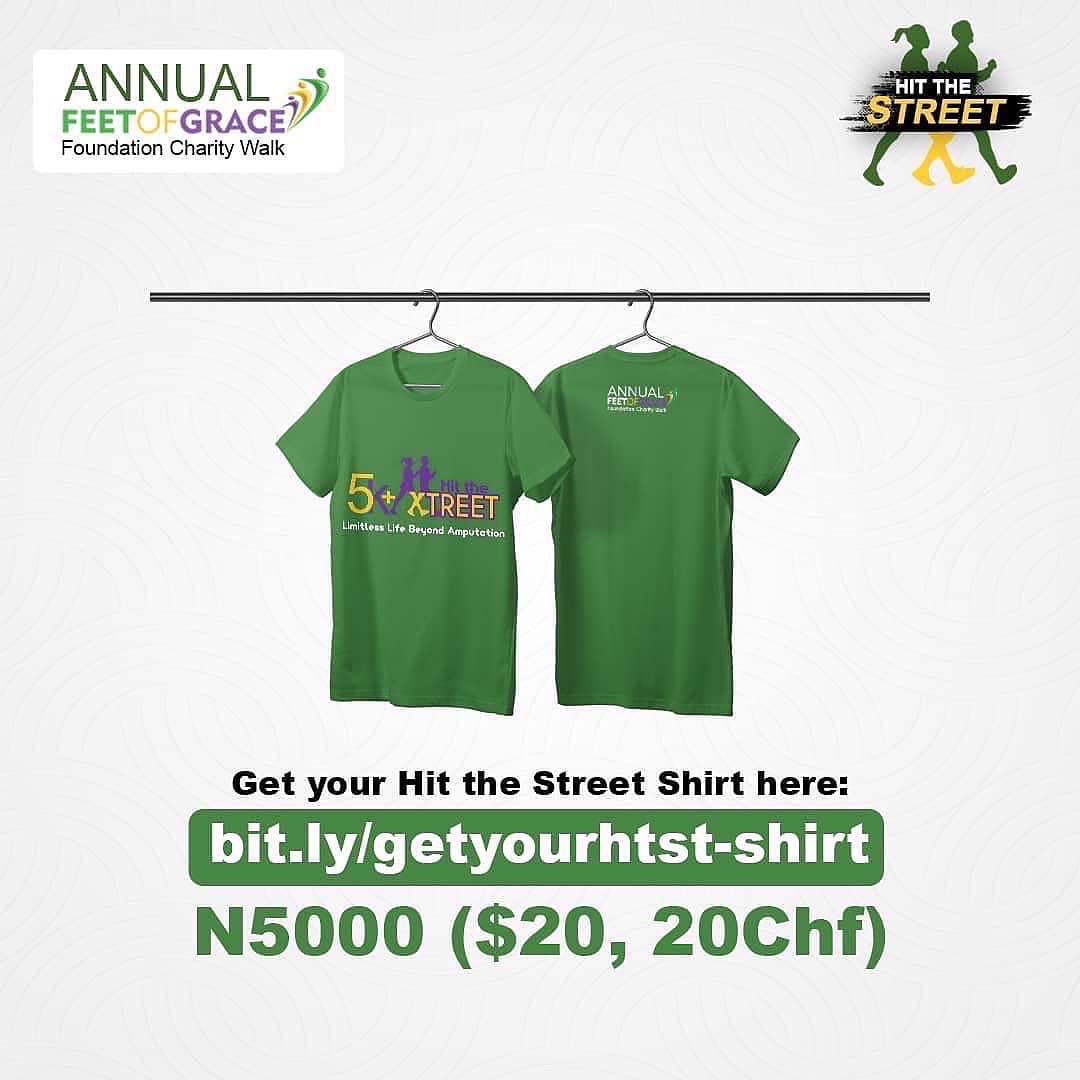 We encourage you to not just buy for yourself but for those around you as proceeds from sales will go to the provision of prosthetic limbs, Educational support, and SMEs, and join us to walk
Get your T-shirts here; http://bit.ly/getyourhtst-shirt
Register Here; http://bit.ly/walklimitless2022
Make a kind donation & join the fundraising drive.
We want to thank you from the bottom of our hearts and the whole Feet of Grace Foundation!
Let's do it again in 2022. The list of requests for support in 2022 is growing at an increasing rate. The screening and selection of amputees for assistance in 2022 will be in January.
We invite you to join us to touch the lives of many more amputees for good.