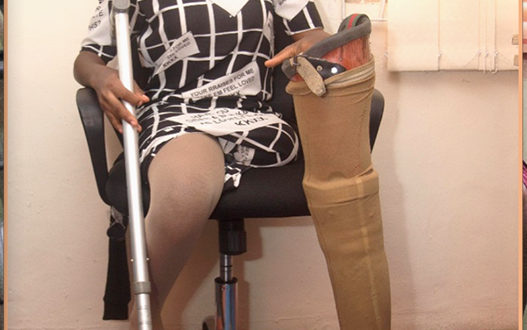 Donation Goal For This Project is
$4,000
Donate Now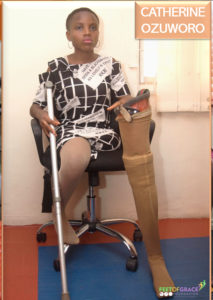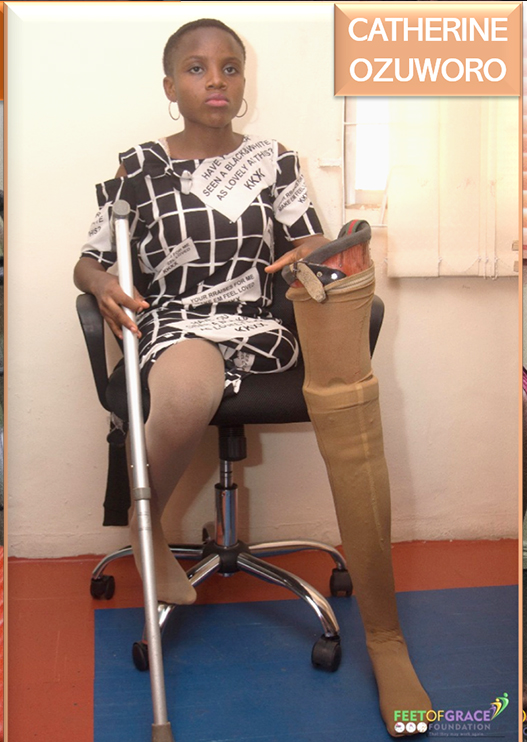 Catherine is 21 years old. She is a Student desiring to get back to school to finish her high school education after dropping off for almost four years. Catherine was on an errand for her guardian in September 2014. She had crossed a major road to take a motorcycle (Okada) to return back home when a vehicle ran over her.
She was taken to a private hospital but was not attended to in time and was later transferred to an orthopedic hospital by this time the wound had become gangrenous. Her leg was amputated above the knee on October 8th, 2014. She wept, wondering why she had to face such a challenge at her age. She was angry for a while. She stopped her schooling. But she came to terms with the situation.
"Grace kept me alive," says Catherine.
The Foundation met Catherine during the 2016 Screening exercise.  She needed emotional support. She already had a prosthetic limb from another NGO but was not comfortable with it. The Foundation attached her to an older amputee of almost 20 years who is also a Beneficiary of the Foundation for mentoring. This mentoring support served to improve Catherine's wellbeing. She is now ready to return to school to complete her Senior Secondary Education. She is one of the three female amputees proposed for educational support in 2018. She is now in urgent need of replacement of her worn-out prosthetic limb