2020 HIT THE STREET AND 2020 FUNDRAISER CAMPAIGN
I WALK SO THAT THEY CAN WALK AGAIN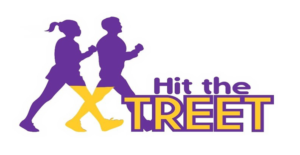 With much anticipation and preparation for the 2020 Hit The Street Charity Walk, not even a pandemic was going to slow down our momentum.  The Annual Charity Walk organized by Feet of Grace Foundation tagged 'Hit The Street-Go the extra mile' which flags of the Foundation's fundraising campaign each year had to metamorphosis to an online campaign, to accommodate the current global situation. The Online Campaign began on the 18th of April, 2020.
Due to the lockdown order in most countries and strict rules on social distancing as preventive measures for the Coronavirus (SARS-CoV-2), it was indeed necessary to keep the campaign online to raise awareness and funds for the proposed 2020 amputee beneficiaries.
This year's Hit The Street campaign took a different dimension as participants wearing the Hit The Street T-shirts took pictures and videos of their walk and shared them on the social media to support the fundraiser. It turned out to be such a tremendous success as different families and individuals walked "the extra mile" so that others can walk again.
Hit The Street Online Engagement
Various Social media platforms have facilitated the awareness for this year's fundraiser as participants have shared videos and pictures with their families and friends on their timeline.  We are tremendously encouraged by their commitment to making a difference for amputees.
Friends of the Foundation from Nigeria, Kenya, Italy, Ukraine, France, Switzerland, UK and USA have participated in the Online Charity Walk, and Fundraising Campaign launched on the 18th of April, 2020 and is still on-going. Thirty-four unique walks have been held with 1-5 participants in each Charity Walk.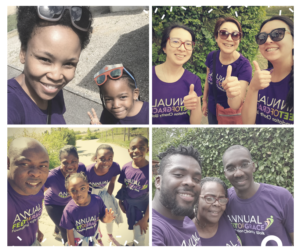 How Can You Part Of This Movement?
You can be part of this too! The Charity Walk continues until the end of June as long as Friends of the Foundation are willing to participate.
The pandemic may stop us from walking as a group, but it won't stop us from walking together in different locations, in our neighbourhoods, gardens and other authorized places so that amputees can walk again.
To walk with us, please contact us for the T-shirt and other details at info@feetofgracefoundation.org.
Would you like to donate and support the work of the Foundation?
Please visit the donations page on our website to access all our donation options.
Together, we can make a difference, one amputee at a time. Help The Feet of Grace provide missing limbs today!
Written by Krista Asoluka