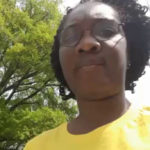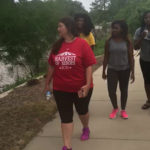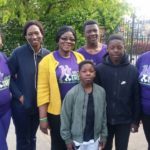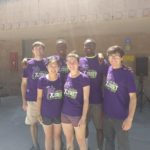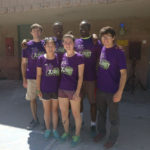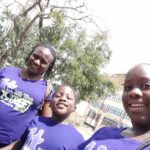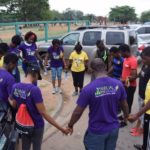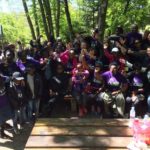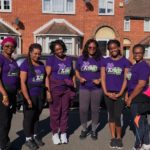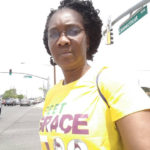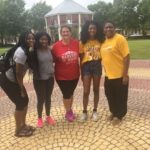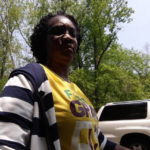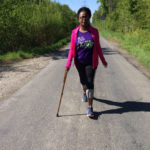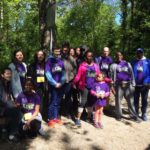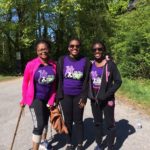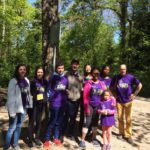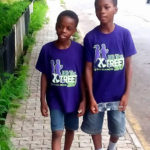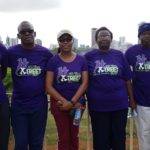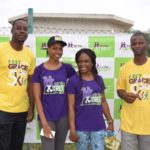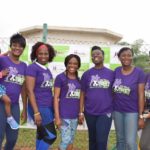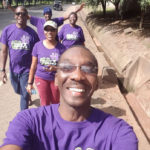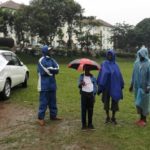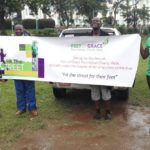 Project Description
INTRODUCTION
The Year 2017 was an amazing year for the Feet of Grace Foundation in so many ways. It was a year of consolidating the achievements made and lessons learnt from 2016. As usual, the year began during January with the screening and selection of the ten amputees proposed for support in 2017. The selection processwas followed immediately by intense preparations for the Annual Feet of Grace Foundation Charity Walk tagged Hit The Street 2017, which is the event that flags of the Foundation's fundraising efforts for each year. This Event expanded to two East African Countries and new US cities in 2017.
FUNDRAISING
We held the Annual Feet of Grace Foundation Charity Walk on Saturday, April 29th, 2017 in Geneva Switzerland, Nairobi Kenya, Kampala Uganda, Abuja and Ibadan in Nigeria, Kent UK and Lafayette Louisiana and Garnet Park Maryland in USA.
Other cities held the Walk until June 25th. They were given the liberty to fix the Charity Walk for a time most convenient for the participants. These included Surry UK, Zurich Switzerland, and Claremont and Rancho Cucamonga in USA. The Charity Walk took place in a total of 13 cities in 2017 compared to the seven cities where the event was held in 2016.
The target of funds to raise in 2017 was a lofty goal of30,000.00 Swiss Francs to provide prosthetic limbs for ten amputees. However, with two bilateral amputees on the list, it became obvious we would need more funds to provide 12 limbs for ten amputees.
I am pleased to inform you that the total amount of donation received in 2017 exceeded our target and was sufficient to meet the goal of 12 limbs for ten amputees.
NAIRA = 7,266,510.50, DOLLAR = 9,797.00, CHF = 8,635.00, EURO = 5,100.00, GBP = 990.00
About 250 donors accounted for the total amount of funds raised. These included five corporate bodies and associations:
1. Falcon Corporation Limited, Lagos, Nigeria
2. Geneva Amateur Operatic Society, Genève, Switzerland
3. Association of Nigerian in Switzerland, Geneva, Switzerland
4. Grooming Centre, Lagos Nigeria
5. Church of the Nations, Genève, Switzerland
Two major contributions came from individuals.
1. One family who does not wish to be named donated their inheritance to the Foundation.
2. A Belated 50th Birthday gift.
The remaining over 243 donations came as pledges from the Charity Walks, and from commitments made by Friends of the Foundation before and after the Annual Charity Walk.
ACCOMPLISHMENT IN 2017
The Foundation provided prosthetic limbs for 11 amputees, one of the amputees received a limb already paid for in 2016 for another amputee who dropped out. Two girls, two boys,and seven ladiesreceived support. At the time of writing this report, nine have been completed; one is in process while the components for the last one has been ordered and will be fitted in the New Year. Also,one lady received funds to revive her business. We continued to provide educational support for two boys.Please find below detailed information about the amputees.
In February 2017, the Foundation also became a registered member of the Nigeria Network of NGOs, which facilitates effective advocacy for all civil society organizations operating in Nigeria.
The story of hope that inspired the Feet of Grace Foundation continued to inspire hope and encourage those going through life challenges and seasons of adversities during several events held in different countries during the year.
We used our social media handles extensively to share facts and Information about amputee life and how others can support them as well as to share messages to inspire hope. Please follow the Feet of Grace Foundation on Facebook, Twitter,andInstagram to get updates about the activities of the Foundation.
APPRECIATION
The Board of Trustees of the Foundation expresses our sincere appreciation to all the donors who supported us to make ONE dream come true for TEN amputees in 2017. We are particularly grateful to all the Friends of Feet of Grace Foundation who coordinated the Annual Charity Walk in different cities in 5 Countries.
THANK YOU VERY MUCH FOR THE DIFFERENCE YOU MADE IN 2017
THE 2018 ANNUAL FEET OF GRACE FOUNDATION CHARITY WALK WILL BE HELD ON SATURDAY, APRIL 14TH, 2018
THE FEET OF GRACE BENEFICIARIES FOR THE YEAR 2017
Nneoma Okolie (1 Limb plus medical support to correct second leg)
LIZZY CHINONYE OKPARA (1 limb)
ONWULIEGO CHINYERE ESTHER (Double limbs)
OIBO OPEYEMI JOY (1 limb)
OGIDAN RHODA OLUWATOYIN (1 Limb plus support for business)
NOH AMAKA MARY (1 limb)
AKANBI RONKE FLORENCE (Double limbs)
SHADRACH JOSHUA (1 Limb upper)
EMMANUEL OLAGOKE (1 Limb)
VICTORIA AYOMIDE(1 Limb upper)