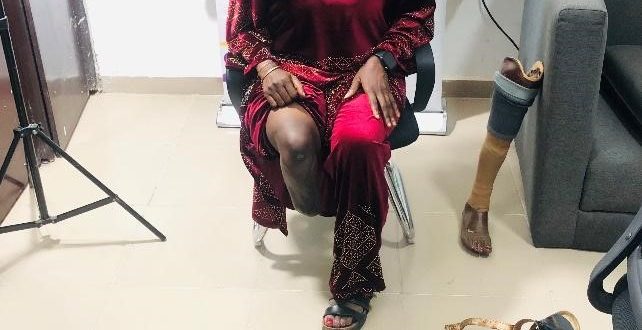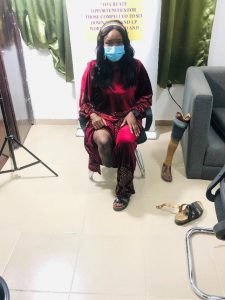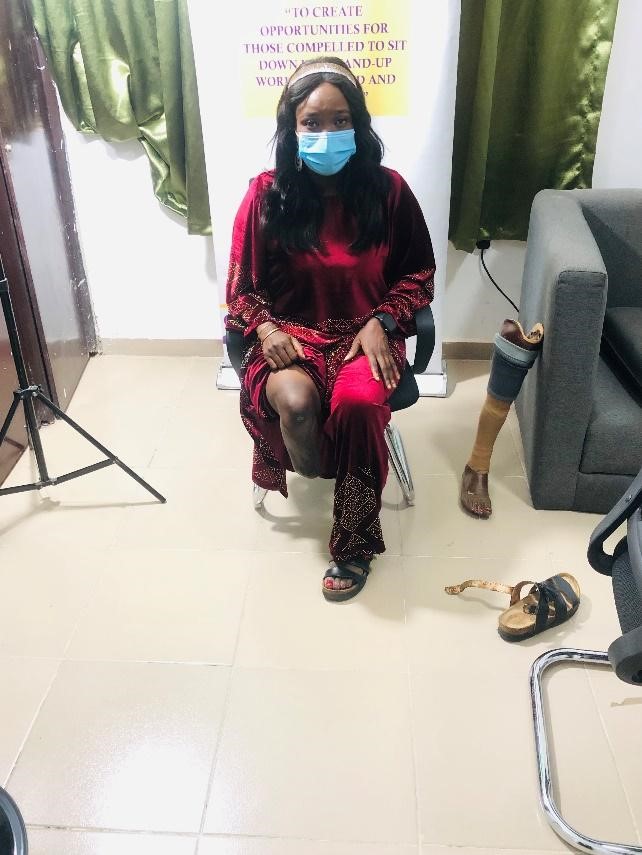 Temitope is 35 years old. She is the last child and only daughter of a family of 5, born with Genuvarum (bowleg). She holds a Bachelor of Science in Environmental Science from the Open University.
At three years of age, her parents took her to the hospital to correct the defect in her limbs (straightening of the legs), which required a surgical procedure, but she lost one of her legs in the process.
The hospital took up the responsibility of getting her a prosthetic limb, which she started using when she was 5. It has become virtually impossible for her to get a replacement as she grew older due to a change in management.
Unable to get a job in her field, Temitope works as a makeup artist. Her prosthetic leg is broken and worn out. She is in urgent need of a replacement to continue to live her life without limitation