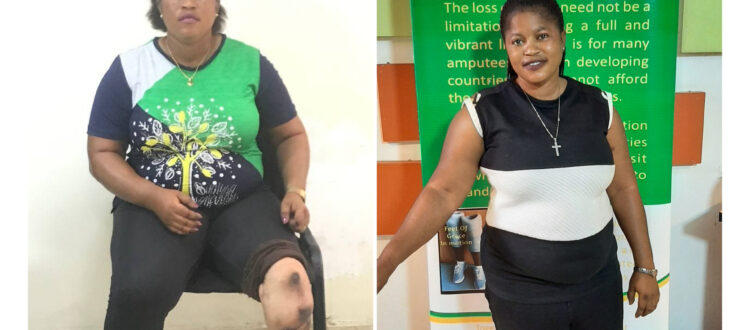 Donation Goal For This Project is
$1,400
Donate Now
Rashidat is 41 years old below-the-knee amputee. She is a divorcee who has had to take care of her two children singlehandedly.
She was involved in a ghastly accident on February 5th, 2007, on her way to her hostel from the school campus. This accident resulted in the amputation of her right foot and then led to further amputation on October 28th, 2007. Rashidat received an artificial limb from the Indomie Company, which she could no longer use. She has been without a limb for ten years. She is currently a petty trader and desires to expand this business to run a sustainable income-generating activity.
Mobility has been difficult for Rashidat. A new limb and a seed fund for a small-scale business will make a world of difference for her and her children.
She has finally collected her prosthetic limb, enrolled in entrepreneurial training and she was also given 150,000 as seed fund for her to expand her business again and be independent