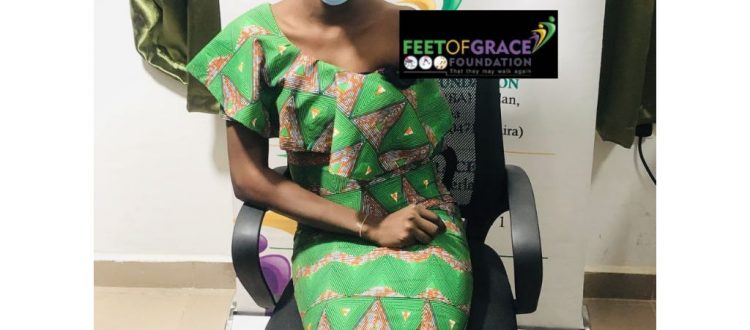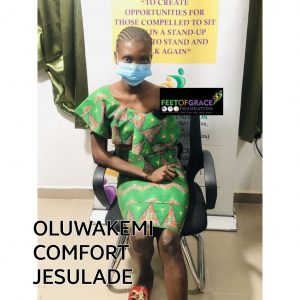 In February 2012, Oluwakemi was involved in an accident. Her left hand was severely injured with crushed bones. Her parent took her to several hospitals for treatment and bone repairs, but it worsened day after day until the wounds became infected. After several attempted treatments to no avail, she was in excruciating pain, and her life was at stake. Her parents finally agreed to the recommendation of the doctors at the General hospital at Ilorin, Kwara State, to amputate the affected hand from the upper arm in April 2012.
Since then, it has been challenging for me to cope with everyday activities. Oluwakemi had to stop her education at the Primary school level shortly after the amputation due to the traumatic experience. She is learning how to sow clothes, but she still has issues cutting fabrics. However, she is trying her best possible.
Oluwakemi is 25 years old. It will be much easier for her to get a shoulder-harnessed prosthetic arm to help her achieve her career goal. Oluwaskemi is also learning how to trade in fabrics. She has dyslexia; therefore, learning is challenging, but she can make good progress with the appropriate support.