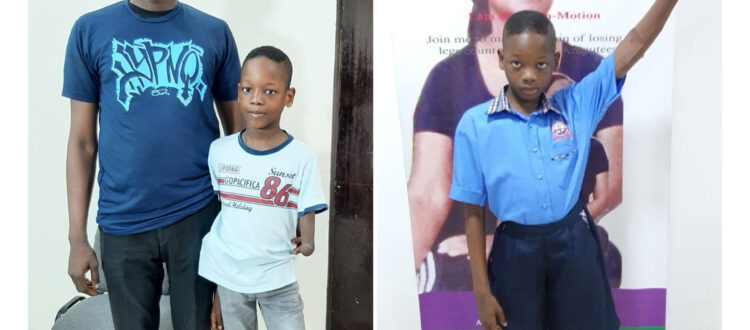 Donation Goal For This Project is
$1,250
Donate Now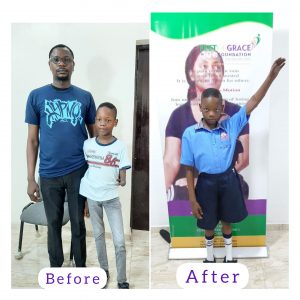 Christmas 2015 was approaching. 4-year-old Olamide and his brother were on vacation and were playing. While playing, Olamide's brother accidentally pushed him, and he fell on his left hand. It seemed like a minor injury. But time proved it was not. A week later, when his father had to take him to the hospital, it was too late to save the hand. Olamide's hand had to be amputated a few days before Christmas. It has been a traumatic experience, not only for Olamide, who does not understand why he no longer can hold things but also for his brother and parents.
Olamide received a cosmetic prosthetic arm in 2016, and he is going well with it.
Olamide is Nine years old, and he has outgrown the limb. He is in urgent need of a replacement.
He has done his casting and waiting for his first fitting. He has finally received his prosthetic limb in 2021.