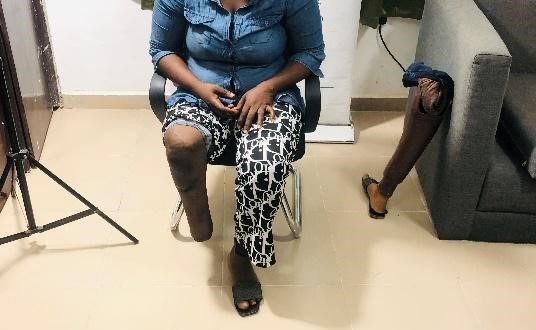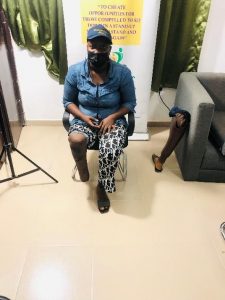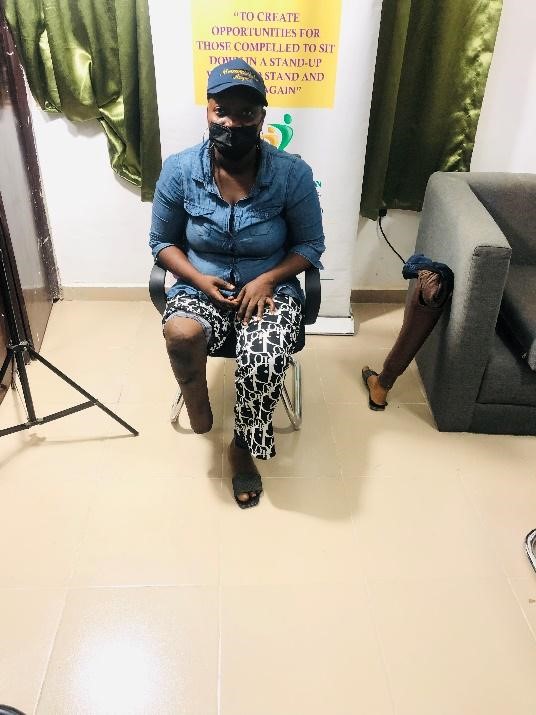 Rashidat is a 32-year-old mother of two who survived a ghastly motor accident in February 2010 on her way to her hostel from the school campus. The accident claimed her right foot. She was bedridden for one year because of her fractured femur.
Life has been challenging for Rashidat without a job despite being a Ladoke Akintola University of Technology graduate. It is also challenging to move around with the broken and worn-out leg.
Rashidat got her first leg from Indomie in 2011. She is married with two children, and her husband is a teacher. She has a six-month-old baby, and she needs money to start a business.