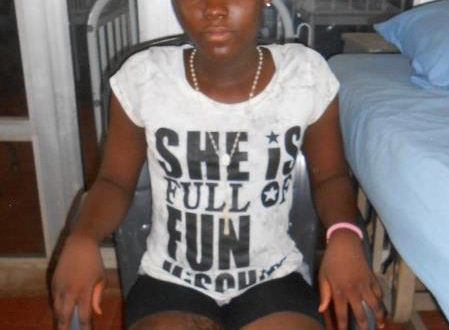 Donation Goal For This Project is
$3,200
Donate Now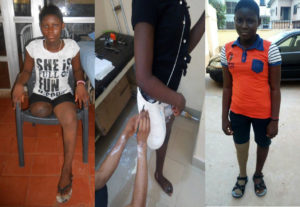 This young lady was hit by a truck in May 2016; she was taken to traditional bone setters because they couldn't afford hospital bills. The fractured legwas mismanaged.She was later taken to the hospital when the leg did not heal and became gangrenous. A transmural (above knee amputation) was done in June 2016 to save the rest of her leg. Amaka remained in the hospital for six months after the amputation because the family could not pay the hospital bill for her to be discharged. Eventually, a philanthropist paid her bills,and she was released to go home in December 2016.
Amaka was unable to move around and lost the school year. She was fitted with a prosthetic limb and is now walking again with no pain. Life is a lot better for her.She and her family expressed their heartfelt gratitude to Feet of Grace Foundation and the Donors for all the help they have rendered to them. Amaka wants to go back to school.
With the support of the Friends of Feet of Grace Foundation, she will be able to do so in 2018.