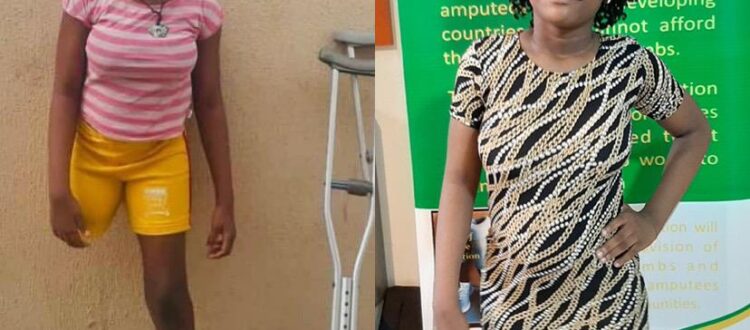 Donation Goal For This Project is
$2,200
Donate Now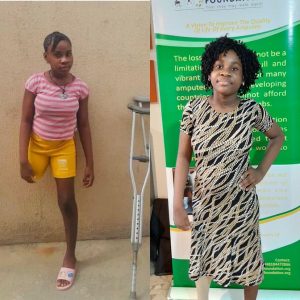 Nneoma was born with a congenital disability that affected the right side of her body (her leg and hand). She was unable to walk well, and she fell every time she tried to. Nneoma's Father died when she was five years old, and her mother took her to a Traditional Bone Setter to help reset her leg who mismanaged the situation resulting in the amputation of the right leg.
Falcon Corporation sponsored her first prosthetic leg in 2017. Nneoma is ten years old now. She has not only outgrown the prosthetic limb, and in urgent need of replacement, but the condition of the remaining leg has also worsened. She needs to have corrective surgery before she can have her prosthetic limb replaced.
Nneoma has not only outgrown her prosthesis; her remaining leg continued to suffer under her increasing weight. Following several hospital consultations sponsored by the Foundation, her doctors have proposed a corrective surgery to strengthen the remaining leg. With the help of donors, Nneoma was able to undergo corrective surgery and received a new limb in 2020.