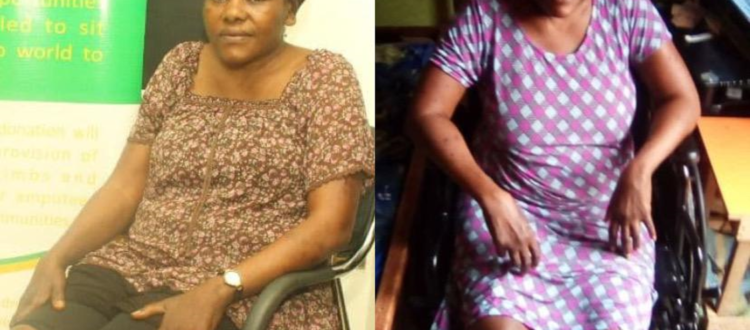 Donation Goal For This Project is
$3,200
Donate Now
Mrs. Quadri is 55 years old. She developed Diabetes in 1994. Following an accident in 2005, the legs refused to heal and subsequently became gangrenous, resulting in the first amputation. Mrs. Quadri, a domestic violence victim, separated from her abusive husband in 2011 when her life became at risk. She was left to care for her three children.
Due to improper care, her second leg was amputated in 2018. Life has been challenging with her children having to carry her around. The Foundation provided her with a wheelchair in 2020 while waiting for the opportunity for prosthetic limbs. She received a small token for COVID Relief Support during the lockdown when she could not feed herself and her children.
Mrs. Quadri desires to regain her autonomy and become productive to take care of her children. She urgently requires a pair of prosthetic limbs and seed funds to start an income-generating activity.
She's in the process of her rehabilitation. And she was given 150,000 as a seed fund for her to start her business again and be independent