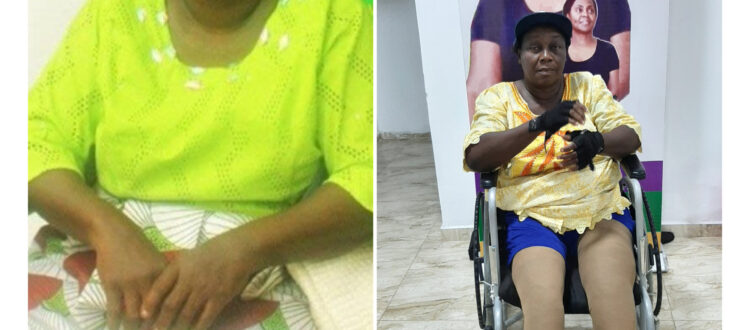 Donation Goal For This Project is
$5,800
Donate Now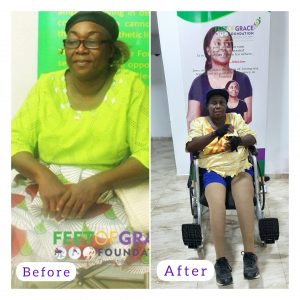 Madam Kemi Joseph was a famous actress in the defunct TV programs on Nigeria Television Authority (NTA). She was Balogun's Sister on the Village Headmaster, Madam Africana on Second Chance, and acted on a host of other TV programs. She was also a Master of ceremonies at engagements and weddings in Lagos.
She lost her legs in 2016 and 2018, respectively, due to the complications of Diabetes. The 62 years old former actress is now a wheelchair user and no longer in demand for any of the previous activities she had engaged in as her career. She is resident in Lagos and waiting in the hope of the opportunity to walk again.
She urgently needs a pair of prosthetic limbs to regain her autonomy and independence.
She has finally received her prosthetic limb.