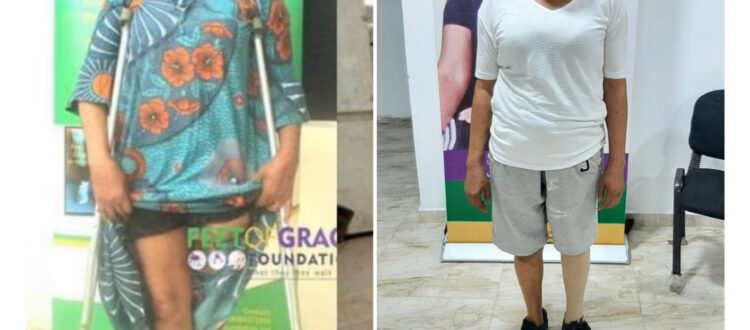 Donation Goal For This Project is
$2,650
Donate Now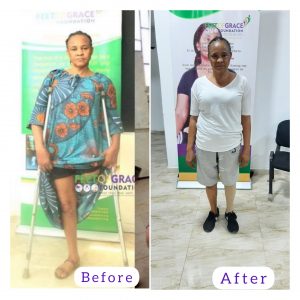 Grace is 46 years old. She has had Diabetes from childhood.
She fell in her bathroom in 2016 and sustained injuries that refused to heal well because of the underlying history of Diabetes. Her leg was amputated later that year at Lagos University Teaching Hospital due to complications.
It has been a traumatic experience for Grace, who must use crutches to move about in Lagos. The provision of a prosthetic limb will facilitate Grace's mobility and restore her autonomy.
Grace Udo has now completed the fitting processes and collected her limb from Feet of Grace Foundation. She is currently moving around with a pair of Elbow Crutches and promised soon she would be able to use a walking stick.
She has finally received her prosthetic limb.