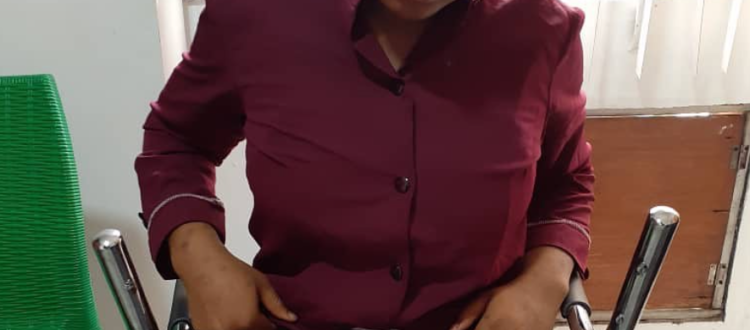 Esther was ten-year-old above-the-knee bilateral amputee when we met her in 2017. She was born with bowlegs (Genu Varum), which continued to bend the more as she grew up. As advised by friends and families, her parents took her to the traditional bone setter to correct the defect. The bones in legs were broken, "straightened" and bandaged with the hope that the legs will stay straightened as the bones heal. Unfortunately, the legs began to decay when gangrene set in. It was at this point Esther was taken to the hospital. It was too late; her legs were amputated at the orthopaedic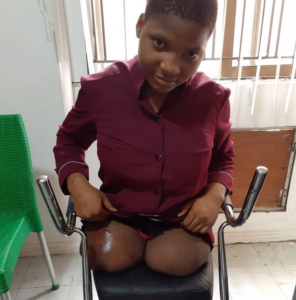 hospital in May 2016.
Esther has a twin sister. While her twin sister and her brother both go to school, Esther was compelled to sit on her wheelchair at home becoming depressed. She does not fit into the available school because of her disability. In 2017, the friends of the Feet of Grace Foundation provided the funds for her prosthetic rehabilitation. Esther went back to school on scholarship first from A Sister in The World. Her father passed away in 2018, leaving her petty-trader mother to take care of her and three other children.
Esther is 13 years old now. She has outgrown her old legs.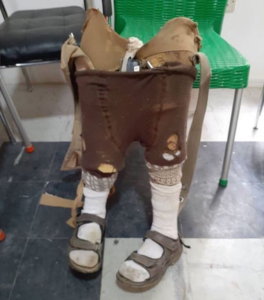 It is becoming increasingly difficult to go to school with legs that are far too small and the broken legs which now must be tied to her body. She cannot go to the toilet in school in this condition. She is in urgent need of a new pair of legs.