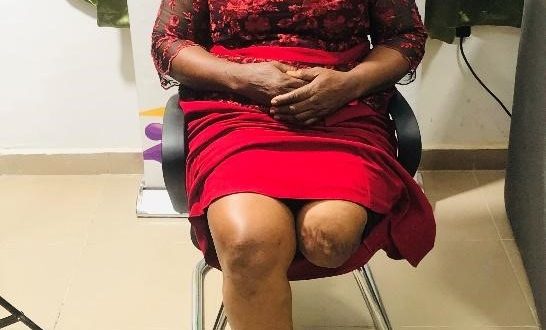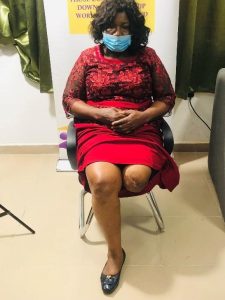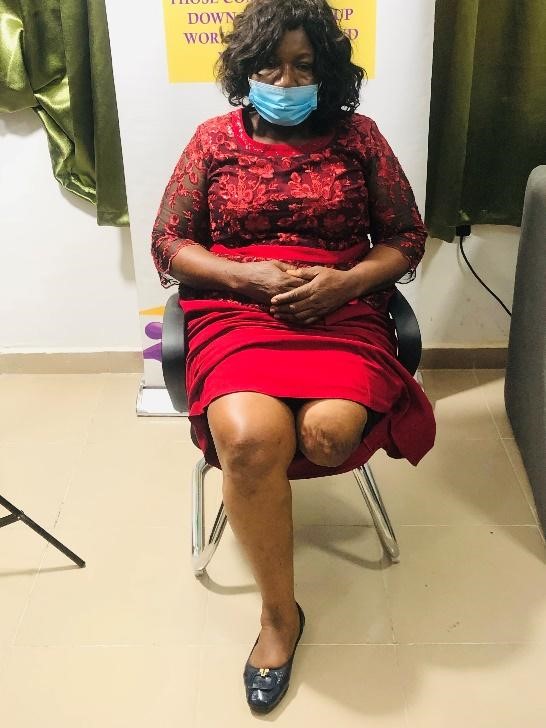 Ebunoluwa is a 56 years old widow and mother of three children whose husband passed away in 2003. She had her amputation in 2018. Since then, she has not been able to move forward with her business.
Ebunoluwa had gone to visit her aged mother living at Sango-Otta in April 2018. On her way back to Lagos the following day, the bike she was on collided with an out-of-control trailer with failed breaks. She landed on the ground, and the trailer went over her leg. Compassionate people who observed the accident rushed EbunOluwa to the Ota General Hospital. The doctors referred her to the Igbobi Orthopaedic Hospital.
Unfortunately, Igbobi went on strike for five days. During that time, the doctors did not attend to the patients. Subsequently, the doctors in a private Hospital decided to amputate the leg because it was no longer viable-
It was hard for Ebunoluwa to accept the decision to amputate her leg, but she had no choice with the excruciating pain. Her children had to find a way to raise the funds required for the surgery in a private hospital.
Ebunoluwa has not been able to afford the cost of the prosthetic limb she needs to regain her mobility and autonomy. She also desires to set up a business to enable her to meet her family's needs.