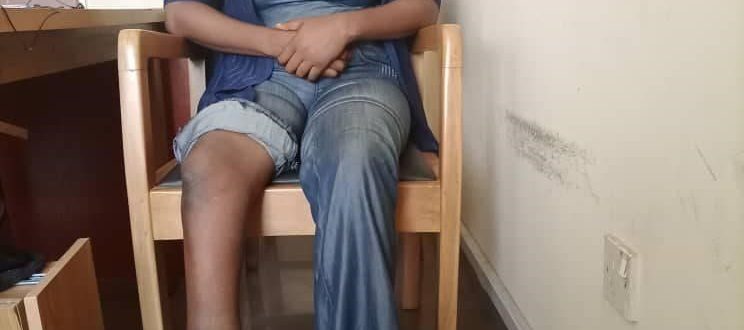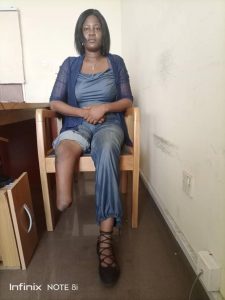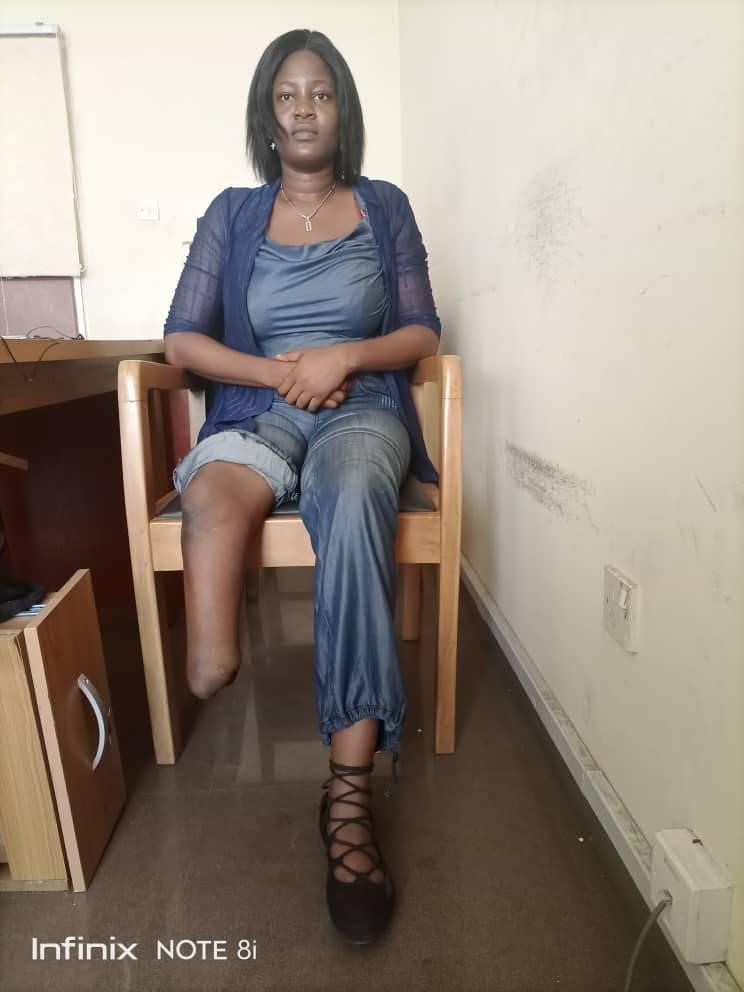 Chiamaka is 26 years old and based in Enugu and an indigene of Imo State. She is a microbiology graduate and lives with her mother and two siblings.
In 2015, she finished her six months of Industrial training at Onitsha and was on her way to the motor park on a motorbike to return to Imo State University when a tipper that lost control ran into her. The truck crushed her foot.
Passerbys rushed her to the hospital, where the doctors amputated her right leg below the knee at Menace Hospital Onitsha, Anambra state. Chiamaka stayed in the hospital before she was eventually discharged to go back to school.
Chiamaka is currently using a prosthetic limb from the Indomie Foundation, which is broken and is causing her a lot of pain. She works in a private company as a customer service representative in Enugu.