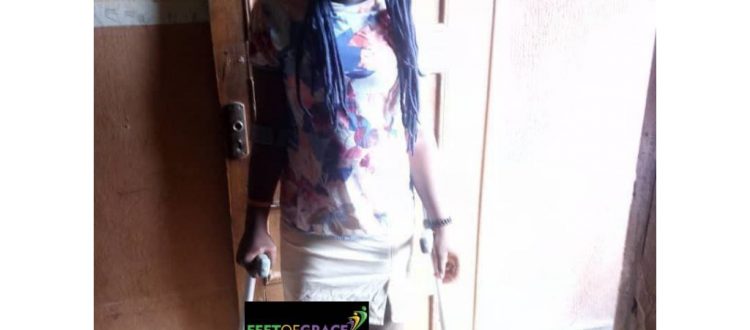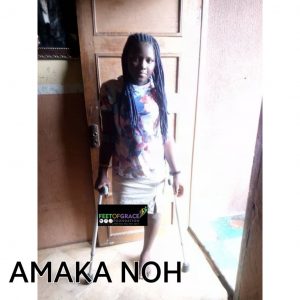 Amaka is a 19-year-old secondary school student. She was hit by a truck in May 2016. Her family took to Traditional Bone Settlers because they could not afford the hospital bills. The TBS mismanaged injury to the leg in the traditional home. Eventually, she had to be taken to the hospital when the leg did not heal but became infected. Unfortunately, it was too late. The issue was no longer viable and had become gangrenous. A transmural (above the knee) amputation was done in June 2016 to save the rest of Amaka's leg.
Amaka could not leave the hospital even after her stump had healed following the amputation. Her parents could not pay the bills, and the hospital refused to discharge her until a philanthropist eventually paid the bills In December 2016. That was when the hospital management allowed her to leave the hospital.
Amaka could not move around because she had difficulties walking with the frame provided for her. She was introduced to the Foundation in 2017, and with the support provided by friends of the Feet of Grace Foundation, Amaka got a prosthetic limb. Amaka also received a scholarship to return to school to continue her education. She has completed her senior secondary school education and is awaiting her final examination results.
Amaka has outgrown her current limb and is in urgent need of a replacement