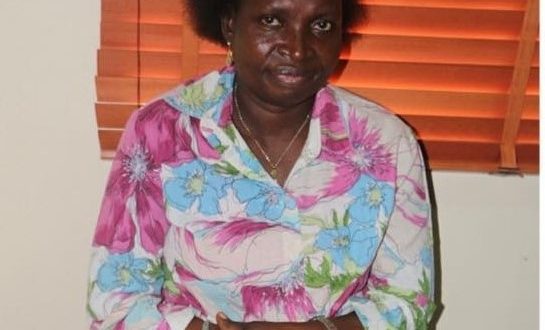 Donation Goal For This Project is
$7,000
Donate Now
Mrs RonkeAkanbi is a 47-year-old School Teacher. She had anail injury in her foot in 2014, which did not heal. She was referred to the State Hospital in Abeokuta where it was diagnosed that she had a Vascular Disease. Her right leg became gangrenous and had to be amputated. Unfortunately, the second leg was also affected in 2015 which led to the second amputation. She became a bilateral below-the-knee amputee.
She received her first prosthesis in 2016 through a philanthropic organization. However, she could not walk independently with these prosthetic limbs. She holds to the wall and objects to walk. She walks with constant pain. The low-budget prostheses are strapped to her leg with leather straps. They have screws and bolts that are unconcealed and are visible when she sits down. The finishing of the limbs is rough. Mrs Akanni stands in front of her students in pain to teach. This should not be.
Mrs Akanni should not have to walk in pain. She should not have her students gaping at the screws and bolts of the hard-plastic prosthetic limbs. With your support, Mrs Akanni will get a new pair of legs that will allow her to move independently and continue to discharge her duties of shaping her students' lives without pain and discomfort.