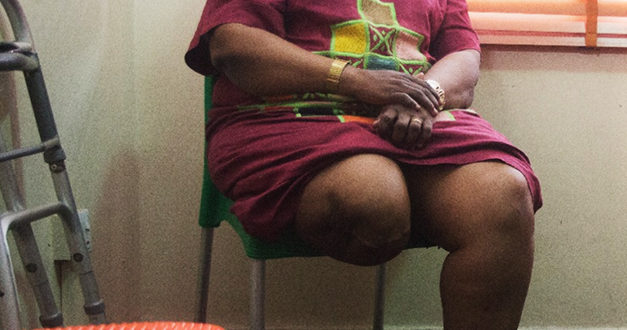 Donation Goal For This Project is
$3,000
Donate Now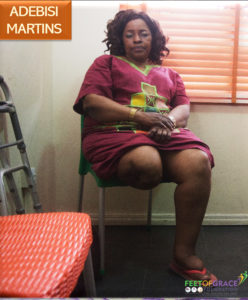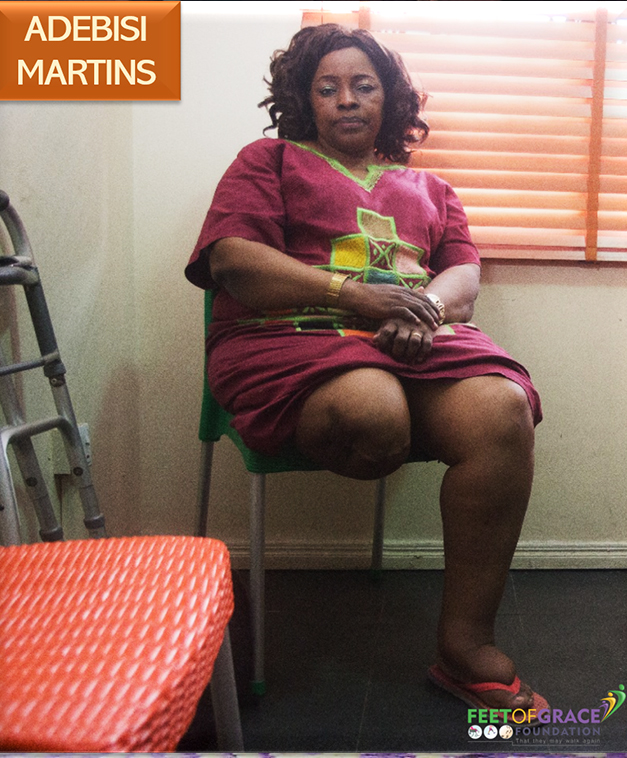 Adebisi is a Teacher, Compere,and a Social person. Although, she is doing less of compering and socializing now because of the limitations imposed by amputation.
She is 47 years old. She lives in Lagos, Nigeria. Adebisi had repeated but unsuccessful IVF treatments in 2012. She developed bilateral thrombosis following the fourth attempt which indescribable pain that practically limited her mobility. Eventually, she had the first amputation of her right leg first below the knee in March 2013. Due to lack of proper care and other factors which led to some complications, she needed more surgeries on the same leg resulting in an above-the-knee amputation in December 2014.
She has been using a 4-legged walker to move around since then.This has limited her ability to compere at traditional weddings as she used to do before
Adebisi and her husband can pay part of the funds required for the prosthetic limbs but cannot afford the full cost of the required limb.